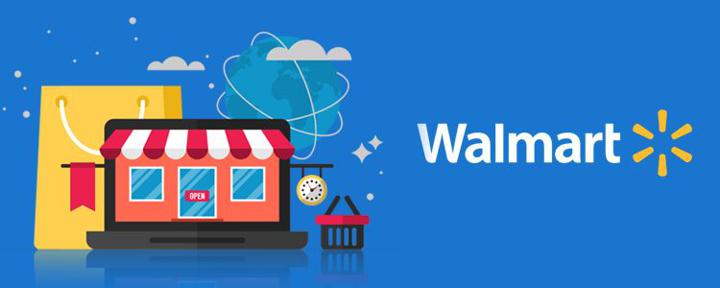 You're ready to take your business to the next level, and you know that to do this you'll need to get your products on a high-traffic marketplace website. Getting approved for the best marketplaces, however, isn't always easy. 
Walmart marketplace joined the marketplace game in 2016, when Walmart opened its marketplace to compete with other large corporations. Though their marketplace is open to apply for, getting accepted into the marketplace is a whole different matter, with only half of those who apply to the marketplace actually getting accepted.
In this post, we will discuss how to get approved to sell on Walmart marketplace, and why you should apply to their platform rather than other well-known marketplaces.
How to Get Approved to Sell on Walmart Marketplace?
1. Look Experienced
Walmart cares about its company image. As such, they don't approve just any business looking to get into the marketplace. They want to see established businesses that have successfully worked with other marketplace platforms like eBay, Amazon, or Etsy.
2. Have Stellar Customer Service
You must also have evidence of positive customer service experiences. The best way to prove that your customers are happy is by having high ratings and raving feedback on another marketplace platform.
3. Make Sure Your Business Is Registered
It's not enough to just enter your social security number and call it a day when you apply to Walmart's marketplace. Instead, you will need to have all of the correct documentation, including an EIN, W-9 form, and US business tax ID to name a few.
4. Have Products that Fit Walmart's Branding
This includes both the items themselves and low pricing to match Walmart's motto of having the lowest prices.
Why Walmart Marketplace?
The first marketplace platforms you probably have in mind when you think of selling on an online marketplace likely include Amazon and eBay. It's no surprise, as these marketplaces have an astonishing 4-25 million competing sellers. 

Bigger isn't necessarily better, however. In fact, it can be very challenging to compete with all of the sellers on these platforms. Many sellers have instead found success through Walmart marketplace, which has a seller count of approximately 70,000. The marketplace is growing quickly and doubled in just 2020 alone, making 2021 an excellent time to get your items up on the marketplace.
As the number one omnichannel retailer on the market, Walmart offers a platform that has less competition than other marketplace giants, but just as many shoppers. This makes it significantly easier to pick up traction and make a higher profit than you would on other platforms that either have too many competitors or not enough shoppers.  
Get Started Today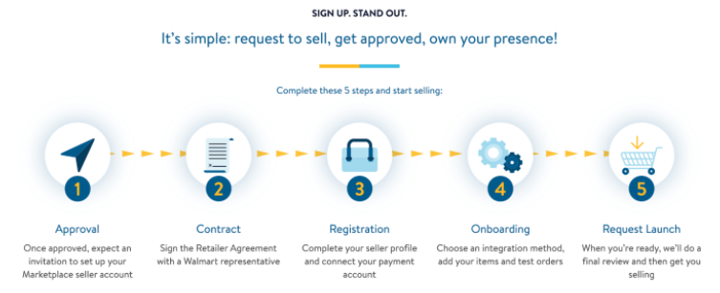 Although signing up is simple, getting accepted into Walmart's marketplace can be challenging. That's where Insitehub comes in.
Here at Insitehub, we specialize in helping brands and businesses just like yours take control of the verification process, improving your chances of getting approved to sell on Walmart marketplace.